Top Vancouver Tours For Foodies
Vancouver is Canada's best food city, yes it's a bold claim but we're willing to stand behind it. If you're new in town, or just visiting on holiday, you'll soon find that many of the recommended tours and activities here revolve around food or drinks. Whether you're into excellent coffee, freshly caught seafood or sushi, fine chocolates, or endless craft breweries — there is something delicious for everyone to enjoy.
Here's a round-up of our top picks for foodie-approved experiences in Vancouver.

Go on a decadent walking tour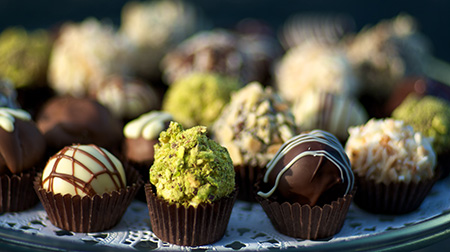 What pairs well with a walking tour of Vancouver's Art Deco history? Hand-crafted award-winning chocolate, naturally. Spend the morning walking around downtown Vancouver, taking in the sights of iconic Art Deco buildings and learning how this remarkable movement, which started in Paris in the '20s, made its way to North America and Vancouver. On the tour you'll visit two legendary Vancouver chocolatiers who serve up locally-made hand-crafted chocolate at its finest.

Book this multi-sensory experience before spots run out:
Thursdays and Saturdays at 10am:
https://forbiddenvancouver.ca/art-deco-chocolate-walking-tour/

Eat your way through Granville Island

A visit to Vancouver isn't complete without experiencing the cultural gem that is Granville Island. While it's not exactly an island but more of a peninsula, it ranks as the second most visited destination in Canada, charming visitors and locals-alike. Skip the lines with Vancouver Foodie Tours and experience 20+ signature Canadian tastings including local cheeses, rustic bread, artisan donuts, charcuterie and more. Your foodie-approved guide will give you VIP access to the best spots to eat and an intro to the passionate people who make it all happen.

Use coupon code "EVG2019" To Save 10% this tour: https://experiencevancouvergroup.com/our-experiences/foodie-tours-new/
Take a brewery bike tour

Over the last 10 years, the Vancouver craft beer scene has steadily grown into the best in Canada, and it doesn't seem to be slowing down anytime soon. Go behind the brew with a craft beer cycle tour riding through three historic Vancouver neighbourhoods while stopping off and discovering a new brewery in each spot. You'll not only get to sample the goods, but you'll also receive a behind-the-scenes tour of the facilities and have a chance to meet the brewmasters and friendly staff who have helped build the craft beer scene here in Vancouver.
Book this tour: https://cyclevancouver.com/tours/craft-beer-tour
Visit Bowen Island on a dinner boat tour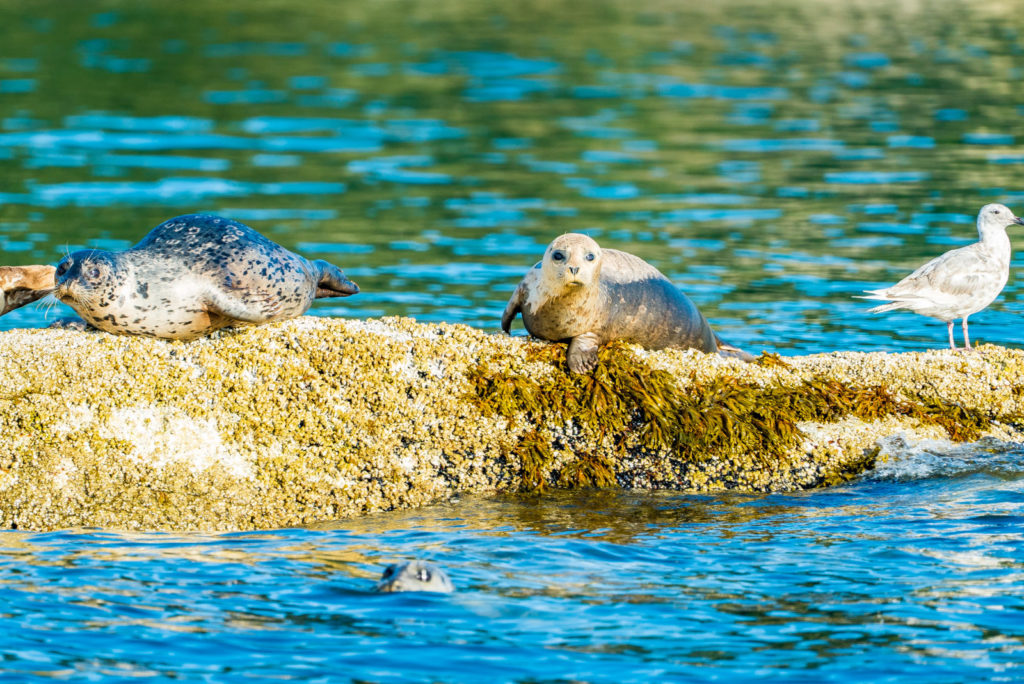 Cruise to nearby Bowen Island on an evening dinner tour with Vancouver Water Adventures. Enjoy a great selection of food and fresh seafood options at either Doc Morgan's or Rustique Restaurant, while enjoying the laid back pace of island life. After dinner you'll have a chance to check out the local shops then hop back on the boat for more exploring. Bring your camera to capture the views of Stanley Park, the Seal Colony, Lighthouse Park, offshore freighters and much more.
Reserve your spot: https://www.vancouverwateradventures.com/boat-tours/bowen-island-dinner-sites/
Discover the Richmond Night Market

Every year from May 10th to October 14th, the Richmond Night Market allows visitors to "taste the world" with over 120 food vendors with over 600 food items from around the world, including Brazil, China, Korea, the Philippines, Germany and Japan. This family friendly market runs every day from 7pm until 11pm (or midnight depending on the day) and boasts food, games, and entertainment for all ages.
Check it out between May 10th – October 14 https://richmondnightmarket.com/

Find the donut of your dreams

We're blessed to have several delicious donut shops in Vancouver all relatively close to each other. Spend an afternoon finding your favourite flavour, whether its a stuffed specialty donut at Cartems Donuterie (gluten free/vegan available), specialty coffee and doughnuts at Lucky's Doughnuts (nestled inside 49th Parallel Cafe), or classic mom and pop style at Lee's Donuts on Granville Island (also part of the Granville Island Food Tour).
That's just the tip of the iceberg when it comes to our favourite food-related activities in Vancouver. Is there anything we missed that you'd add to this list? Let us know on Facebook!